Engaged/Married
Engagement Date:Sunday, June 4 2017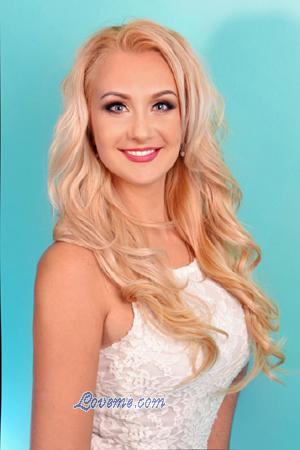 169226
Nataliya
Ukraine
City: Kharkov
Age: 29
Birth Date: 11/11/1987
Weight: 121lb, 55kg
Height: 5'5", 165cm
Measurements: 0-0-0
Measurements cm:
Eye Color: Gray
Hair Color: Blonde
Marital Status: Divorced
Children: 1
Religion: Christian
Smoker: N
Drinker: S
Education: Higher
Company: Private
Job Title: Teacher
Sports: Skating, mountain climbing
Hobbies:


Self Description: Iím a good-looking girl. I think Iím a good listener, a person who can listen and understand. I have open, sincere heart and Iím not afraid to open up to a man. I can bring him true pleasure through communication with me.

Comments: I want a caring man who wonít ask: ďare you coldĒ, but just put his jacket on my shoulders. A man who doesnít spend his evenings in front of a T.V., but likes active lifestyle. I want my future partner to be able to make celebrations for his beloved. Curiosity and courage are welcomed. Iím crazy about man who are not afraid to express their feelings and desires.
AFA News and Updates
Now when you add more than $50.00 at a time to your account you will instantly earn a credit of up to 10 percent of whatever amount you added, plus up to a $100.00 credit towards a full Singles Tour each time you add funds!
July 13th, Kiev, Poltava, Kharkiv, or July 20th Odessa, Nikolave and Kherson, can't decide between the two - do both, 6 cities, 6 socials hundreds of women from July 13th to July 29th! This is the best deal in the travel and dating industry today, bar none!
Interested in taking one of our famous "Singles Tours"? Call (602) 553-8178 and press 2 to speak with a Tour Coordinator and discover how you can have an experience of a lifetime and save hundreds of dollars at the same time!
A Foreign Affair Marriage/Success Story on OPRAH.com? Yep! Check out David and Maria's success story as told by Lisa Ling on the Oprah.com network, Secret Lives of Women
Have your own International dating success story? Share it with us and receive a special gift as our way of saying congratulations! Submit it to afa@loveme.com, and we love photos!