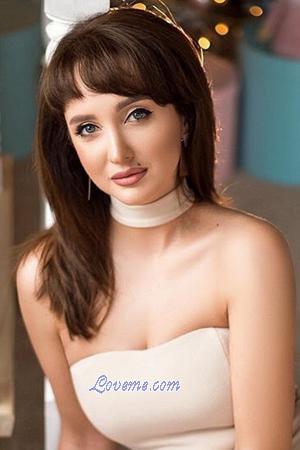 ID: 181373
Svetlana
Ukraine
City:
Poltava
Age:
30
Zodiac:
Aquarius
,
Dragon
Weight:
123lb, 56kg
Height:
5'8", 173cm
Eye Color:
Gray
Hair Color:
Blonde
Marital Status:
Single
Children:
None
Religion:
Christian (Orthodox)
Smoker:
No
Drinker:
Socially
Education:
University
Company:
Private
Job Title:
Make-up Artist
Sports:
Fitness
Hobbies:
My work, classes, sports, traveling
English:
fair
Languages:
Russian (native)
Self Description: In general, I can say about myself, that my nature is complacent, I'm always looking for compromise, I listen to others' opinions, but I at the same time show my willpower. For me, humiliation, mockery and lies are not allowed. I am always for sincerity in myself and in people. I am positive person and I like to smile. "A ray of light", as my closer people say. I am a very social person. You might think that I am an ideal woman, but it is not ture. I'm joking, it's true. My head almost never hurts, I am always in a good mood and yes, I am very modest.
Comments: I think that everyone knows there are no ideal people, but those people who get acquainted and between them sparkles spark, strive to become better for each other. For me it is important developing in relationships, responsiveness, generosity in deeds, conformity of words and deeds of men. There are absolutely no requirements, I just have a dream, to meet a kind and sincere man with whom I could feel more familiar. I man, who would like to come back home, knowing that he is needed and wanted. There is nothing stronger than mental and emotional connection, but if it exists and all this is supported by passion, mutual understanding, respect and acceptance, that is it the happiness. And what is happiness for you?